We continue to excel in the design, application, marking and performance of products and services in our industry. From highways to roadways, parking lots to driveways, we keep it covered.
Get a Quote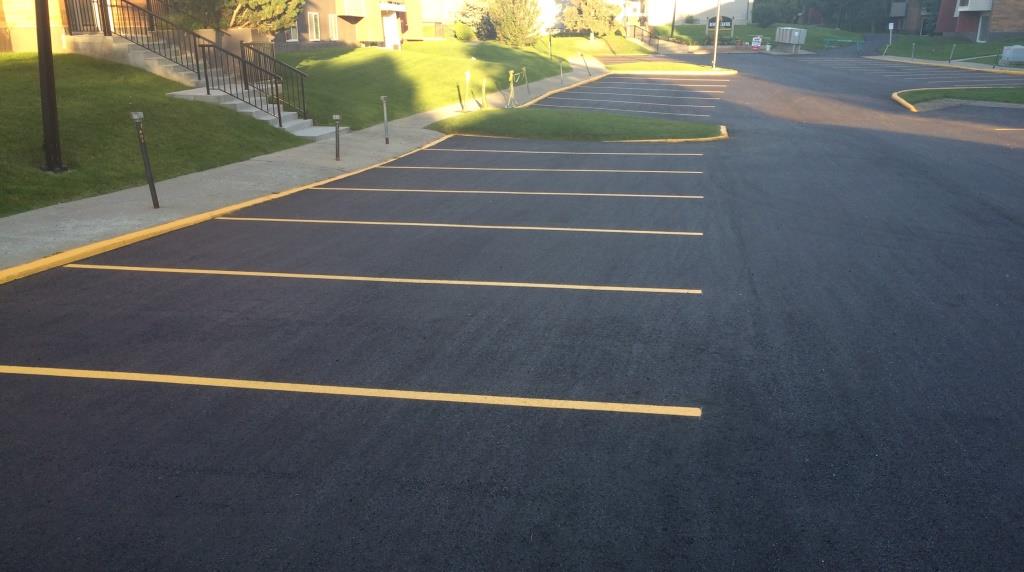 Asphalt
Paving and repairs done right the first time save you time, money and headaches down the road and everywhere in between. Our work is always completed with longevity in mind, so your investment is always well spent.
We've got the equipment and expertise to tackle any sized paving job from start to finish and beyond.
Parking Lot Design
Good parking lot design doesn't just stop where the cars do. We can help custom design your parking lot with traffic flow and navigation in mind to keep it safe and functional.
Preventative Maintenance
Most major paving repairs and replacements can be prevented when caught early, when they're still small enough to be virtually unnoticeable. Our crews are able to spot potential problem areas before they become a major expense. The result is cost savings and a paving job that lasts for years to come.
Paving and Overlaying
Asphalt begins aging the moment it's first laid. The quality of paving and overlaying workmanship will affect the cost of repairs and maintenance in the future. We'll get it done right the first time so you can be confident your paving or overlay will stand the test of time.
Asphalt Repair
Repairing asphalt targets those key areas that have suffered deterioration before they put the rest of the surface at risk. A band-aid solution may provide short-term relief, but you'll be spending more time and money on further repairs after a short while.
We take the time to make sure your repairs get to the root of the problem, saving you time, trouble and money in the long term.
Line Marking
Clearly marked lines and symbols are critical for directing drivers and maintaining the lots and road safety. We have decades of line marking experience, and our standard of workmanship is the envy of our industry.
Marking projects often have unique requirements, and these can affect flow and safety. We offer the following painting services:
Blackout of existing lines
Lines (retracing or new layout and application)
Symbols

Arrows
Handicap symbols (white or yellow on blue)
Numbers and letters (2" or 4" thick)

Curbs & curbing access
Speed bumps
Post bases
Mini barriers
Tennis and basketball courts
Crosswalks
Warehouse lane ways and walkways
Parkades