The right landscape design is a combination of vision, planning, process and problem solving. Give your areas purpose while you give your project curb appeal.
Get a Quote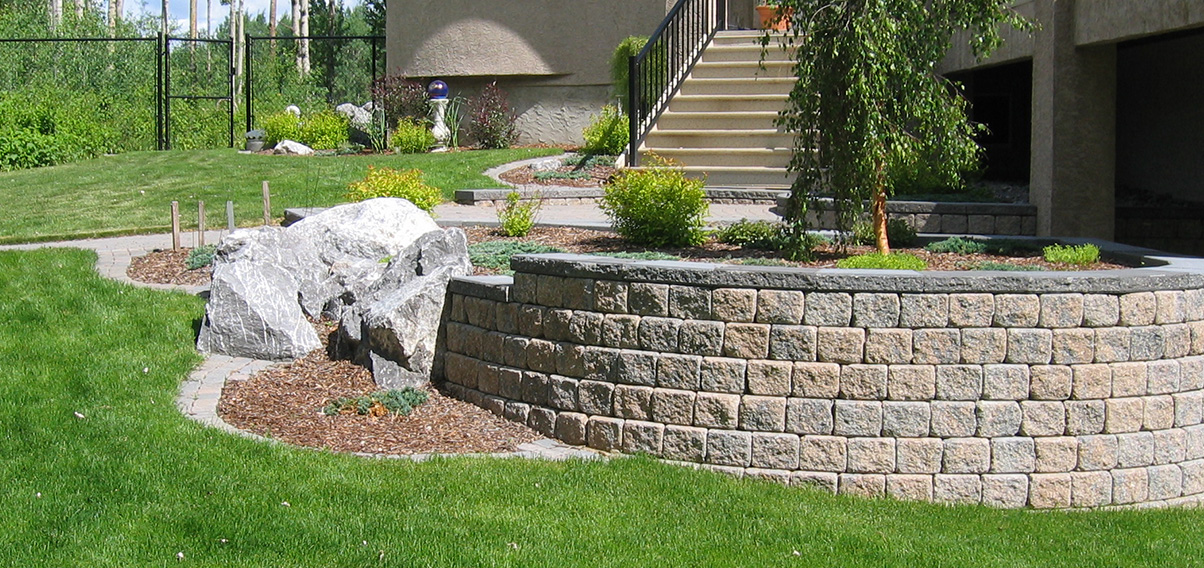 Landscaping Design and Construction
Well designed and constructed landscaping is about more than visual appeal. It can improve the functionality of your outdoor spaces, reduce environmental impact, save time on upkeep and bring life to your property.
Our landscaping design and construction teams have the knowledge, expertise and experience to ensure your landscaping is both practical and beautiful. We're up-to-date on the latest landscaping trends and developments, and we work with environmental considerations in mind at every stage.
We offer the following landscaping construction services:
Landscape design
Paving stones
Retaining walls
Irrigation
Fence and deck building
Sod
Rocks, gravel and wood chips
Trees, shrubs and other vegetation
Commercial Properties
Your outdoor spaces say a lot about your business. They are the first thing clients and customers see when they arrive, and they have the power to make your business more attractive to potential clients and customers.
Whether you're looking for a basic retaining wall or a full redesign and construction, we can complete commercial landscaping projects of any size. Our crews work quickly and efficiently, and we always keep you up to date at every stage of the project.
"At the end of October last year I called your office and was forwarded to Tomasz. We needed help with a retaining wall that had been abandoned by our contractor. Tomasz and the crew came in and completed the wall in 4 days. They constructed a beautiful retaining wall." Terry – Edmonton
Residential Properties
Whether you want to turn your outdoor space into a relaxing oasis, add a splash of colour to liven up your property, solve drainage problems or reduce the amount of upkeep required, our landscaping construction services make your home a place to be proud of.
We'll work with you to make your vision come to life while ensuring that functionality and efficiency aren't lost in the details. Our initial consultation ensures you'll get the space you want before any construction begins. Once work starts, our courteous and personable crews always show your home the respect it deserves so you can feel comfortable in your own home from start to finish.
"You and your crew were simply fabulous, and the stonework is absolutely beautiful! I couldn't have dreamed of it turning out any better if I had tried. Thanks again!" Colleen — Edmonton

"The workers were courteous, hard working, and professional – everything turned out fantastic. It was worth waiting for!" – Caroline & Brian – St. Albert